The Digital Reporting Convention #DRC24 is the only international event fully dedicated to the topic of digital reporting. Our driving mission? Fostering an exchange of insights and expertise among reporting and communication experts from top-notch multinational companies. By participating, you'll dive deep into the current challenges and cutting-edge trends in digital reporting and stakeholder communication.
The #DRC24 will be held under the motto "The future of stakeholder communication". Don't miss the opportunity to join our engaging workshops, insightful discussions, and thought-provoking talks – all that free of charge.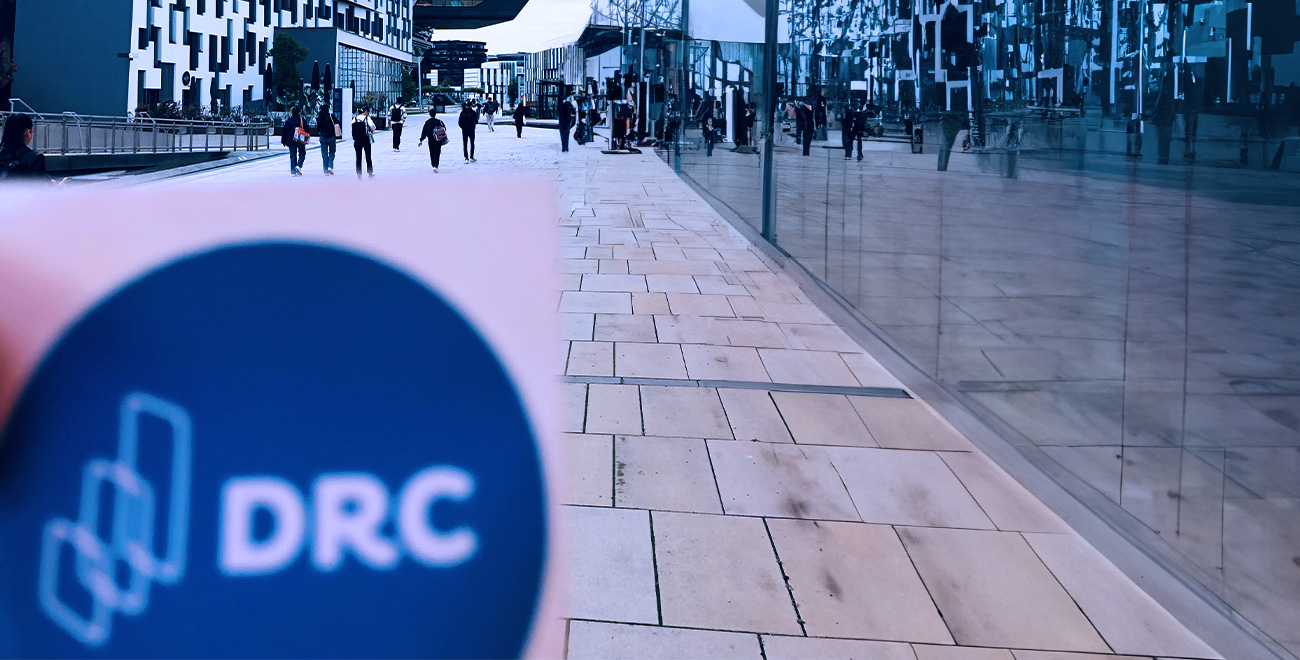 live event and digital sessions.
Join the live event in Vienna or one of our webinars at the #DRC24 – the must-attend event of the year!
The exclusive live event will take place on August 29-30, 2024 in Vienna.
Additionally, there will be several online webinars between June and November 2024.
topics (selection).
stakeholder communication
Companies face a paradigm shift in their communication with stakeholders: the current and new generation of stakeholders can no longer be reached with the existing communication tools. What needs to change now and what will digital stakeholder communication look like in the future?
artifical reporting
Articial Intelligence (AI) offers various use cases for corporate reporting. But how can companies practically benefit from AI tools and technologies when creating a (digital) corporate report? In this session, we show live examples which will change the future process, content creation and design of your report.
smells like team spirit
Teamwork and collaboration are the key to successful reporting projects. Modern disclosure management systems offer various possibilities for effective collaboration and save time. In this session, we show how top companies use cloud-based reporting systems in order to manage their content owners and collaborate on high-end reporting projects in real-time.
finfluencer relations
Finfluencers are new players in the world of financial communication. They inform thousands of followers about their investment approach, stocks or current market developments. But how should Investor Relations professionals deal and connect with professional finfluencers? In this session, you can directly discuss these and other questions with a professional finfluencer.
fish bowl: ESRS
New EU regulations will change a lot in the upcoming reporting season: new standards have to be applied, sustainability plays an even bigger role in the management report. Use this fishbowl to share your knowledge and your approach how to tackle these new challenges and learn from others.
looking across the pond
The reporting landscape in the USA has much more to offer than standardised 20-F documents. What do innovative ESG and annual reports look like across the pond? And what can European companies learn from them?
eat, sleep, report, repeat?
Are reports just repeating themselves over and over again? Do mottos or designs of digital reports come back like fashion trends? Where are the innovations in digital reporting? In this session, we will present outstanding digital reports, concepts and tools that you have certainly not seen before.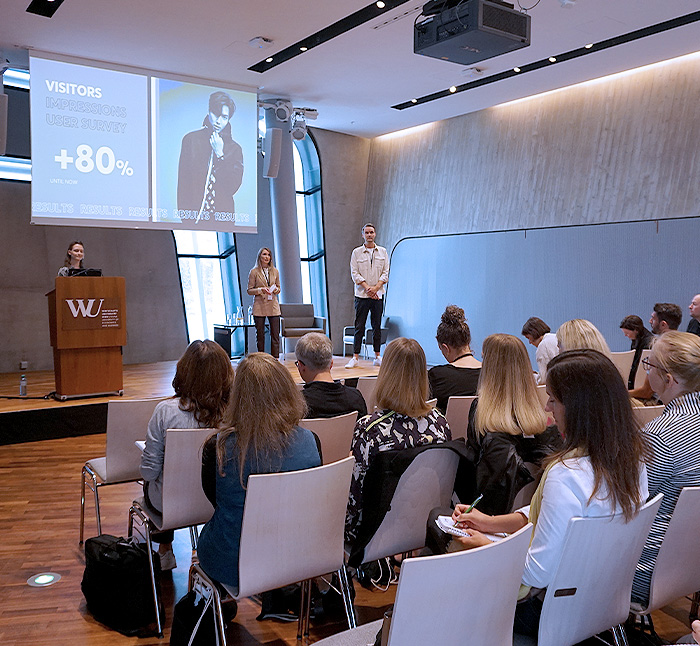 previous webinars.
The 10 most important trends in corporate reporting
Corporate reporting in Europe – as we know it today – is facing an unprecedented change. Due to market dynamics, new stakeholder needs and regulatory requirements, the way in which annual and sustainability reports are created, received and communicated will change fundamentally in the future. In this webinar, we will have a look at the 10 most important trends in corporate reporting: from the publication format to content creation, to
ever-advancing
automation.
Speakers: Prof. Monika Kovarova-Simecek (FH St. Pölten), Prof. Stéphanie Mittelbach-Hörmanseder (WU Wien), Frederick Busch (nexxar), Eloy Barrantes (nexxar)
previous webinars.
The impact of reporting – annual reporting as a force for change
The approach to sustainability is rapidly evolving. Social and environmental changes, EU regulations (Corporate Sustainability Reporting Directive) and standard frameworks (e.g. double materiality) are drawing a complex scenario that moves the perspective from accountability to impact. What are the consequences for the ways sustainability is communicated and how can companies take advantage of this shift from reporting to engagement and inclusion? We will focus on the key role of digital communication and channel integration in making annual reports a force for change.
Speakers: Carolina Orlando (Message), Elena Zambolin (Message), Frederick Busch (nexxar)
previous webinars.
10 amazing online reports
Reading a digital annual report should inspire users to interact with its content. It should transport the company's corporate identity and build trust among existing and prospective stakeholders. The better the experience your report provides, the more engaged your audience will get. What is the best practice in digital reporting? In this webinar, you will find some inspiration for your next report.
Speaker: Karsten Lensing (Art Director at nexxar)
what participants of previous editions say.
The history of the Digital Reporting Convention goes back to 2016. Reporting specialists from well-known companies took part in previous editions of the event. The last #drc22 live event in September 2022 was attended by nearly 70 reporting experts from more than 10 countries. For an overview of sessions, workshops and company case studies of the last edition see Digital Reporting Convention 2022 Recap.
adidas
The DRC provided a great mix of current trends in digital reporting and best practice use-cases that both inspire to think about the next step for our own plans. I was impressed by what other companies are doing and enjoyed the opportunity to interact with the colleagues from other industries.

Matthias Köhler
HUGO BOSS
The DCR is a great platform to learn more about current and upcoming reporting trends and delivers innovative ideas taking online reporting to the next level. At the DCR, we got aware of an interesting tool enabling us to learn more about our online report users and their interests, which, we believe, is of high importance for a customer-centric reporting approach.

Laura Hennig
Merck
For me the DRC was a perfect opportunity to gain a lot of insights in a very condense way. I really liked all these very practical examples that I honestly would never have the time to research myself. I also highly appreciated the valuable experiences on the way towards an integrated report that were shared by Clariant or the push reporting best practice by adidas.

Judith Rahner
Schaeffler
Participating in the DRC is a great opportunity to get the best insights into current technical and content trends of digital reporting, but also best practice sharing. I really enjoyed exploring the variety of the sessions and lively discussions.

Tim Sharp
Wacker
Many thanks to nexxar for the efficiently organized congress, featuring best practice examples, live demos and the exchange of international experience. The inspiring insights offered into future reporting trends were particularly valuable.

Petra Hettich
CCI Muenster
The DRC took place in a pleasant, constructive atmosphere. It encouraged an intensive exchange with companies and enriching panel discussions.

Prof. Gisela Grosse
Merck
For me the DRC was a perfect opportunity to gain a lot of insights in a very condense way. I really liked all these very practical examples that I honestly would never have the time to research myself. I also highly appreciated the valuable experiences on the way towards an integrated report that were shared by Clariant or the push reporting best practice by adidas.

Judith Rahner
Novartis
The DRC was a well-executed event, full of good speakers and a wealth of information. I highly recommend it to anyone who is interested in corporate reporting to attend the conference.

Taulant Komani
OMV
OMV invests in the development of a comprehensive sustainability report. I learned from the DRC discussion that we need to unlock the full potential provided by online reporting and a digital communications campaign.

Bernhard Heneis
Melitta
Being part of the DRC was a great chance for networking and exchange within the reporting community. I really appreciated the combination of practical experiences and scientific knowledge. The digital realization of the event was very well done.

Sina Behning
Deutsche Telekom
The DRC is an all-round successful event hosted by digital enthusiasts for all those who want to go on a digital journey in corporate reporting. After enjoying two days filled with inspiring insights, exchange and networking in beautiful Vienna, we were highly convinced and motivated to take the next step in digital reporting and go for Online First.

Deborah Knabe
Among last year's participants
location.
The live event will take place in the nexxar headquarters in Vienna.
Located in an old factory building in the heart of Vienna, the nexxar headquarters offers a modern design and exudes a youthful and dynamic ambiance, creating the perfect setting for the event.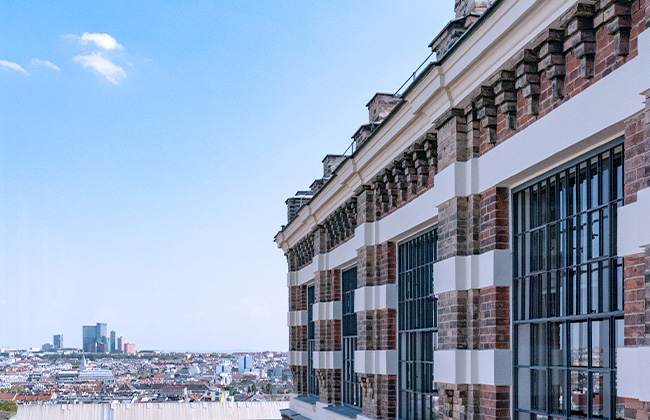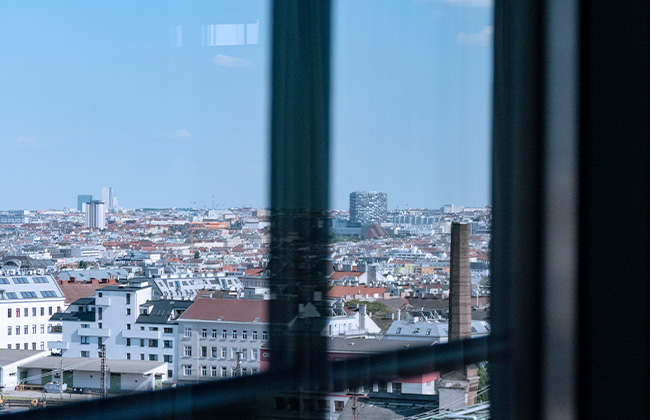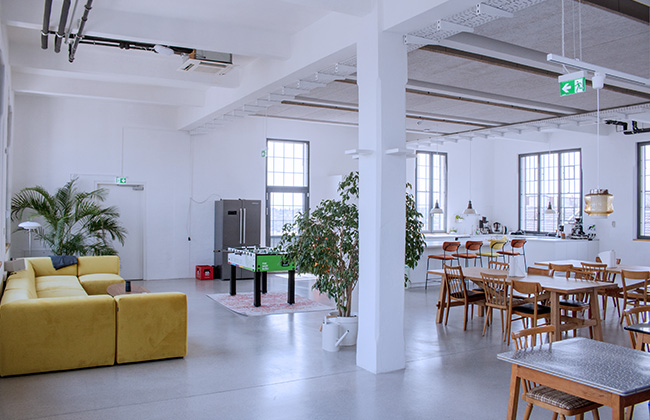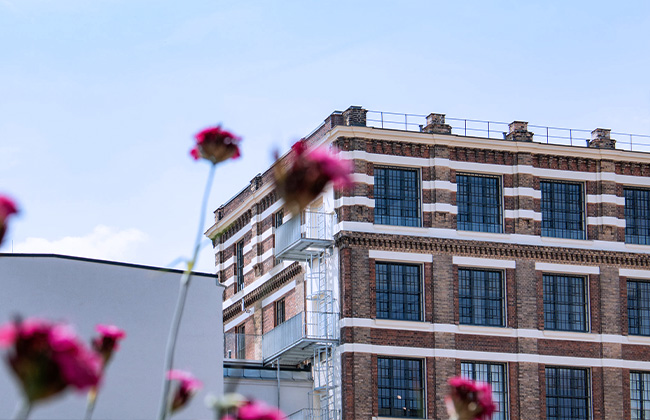 what to do and see in vienna.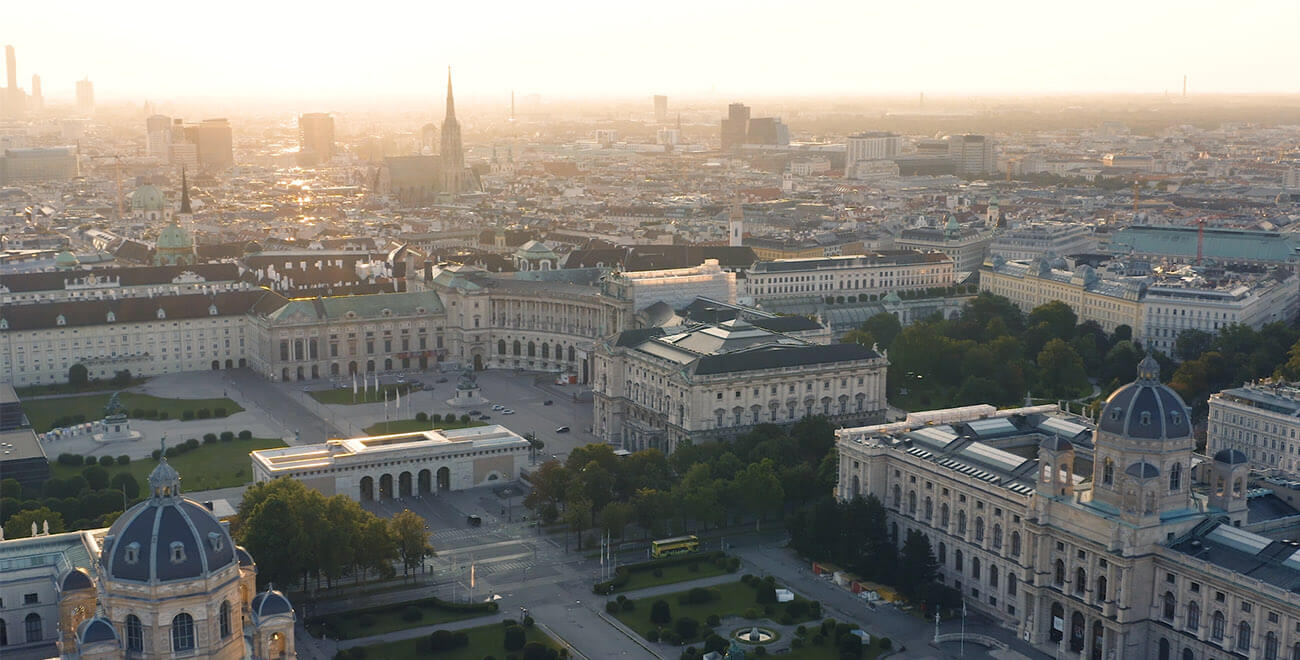 #DRC24 Vienna vintage tram tour
The DRC provides not only a chance to enhance your understanding of corporate reporting but also an excellent opportunity for networking!
Experience with us the charm of Vienna's historic tramway system, gliding through one of Europe's largest tram networks in one of the world's most beautiful cities.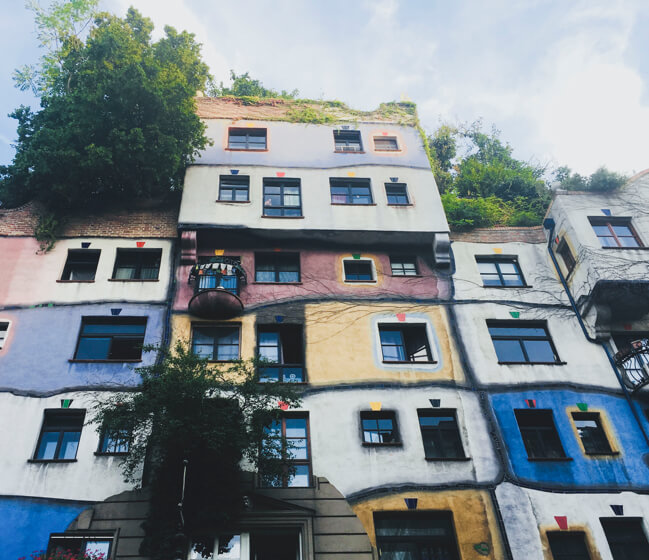 art and culture.
Vienna has more than 100 museums with numerous exhibitions – some of them even offer breakfast packages. Start your day with "Kunst zum Frühstück" at the Leopold Museum, visit the Belvedere, the Art History Museum or the Weltmuseum. Prefer modern art? Then the MUMOK is certainly a place you don't want to miss!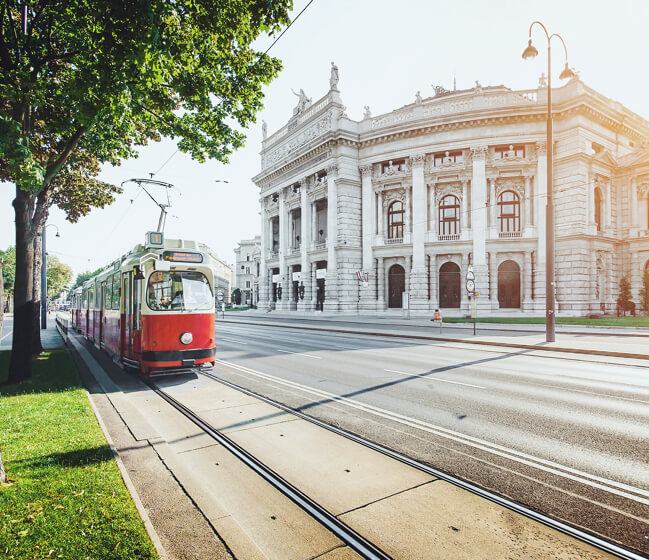 architecture.
The first district of Vienna has a lot to offer, especially in terms of history and architecture. On the Vienna Ringstrasse you can experience some of the most important sights, such as the City Hall, the Parliament, or the State Opera – all within a walking distance. For even more Viennese charm, get off the beaten path and stroll through the narrow, cobblestone streets.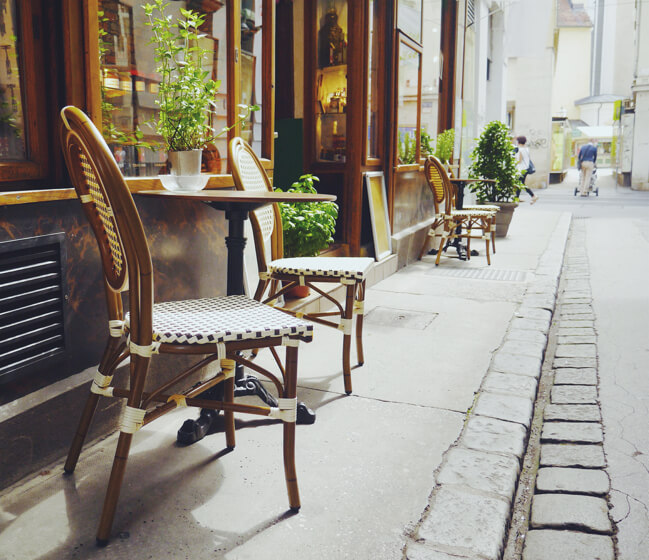 coffee house.
Vienna is known for its coffee house tradition. If you don't want to risk annoyed looks from the waiter, avoid ordering a regular "coffee". There is no such thing here. Instead, choose one of the many varieties such as "Einspänner" or "Kleiner Brauner", e.g. at Café Central, Café Hawelka, or Coffee Roasters Alt Wien.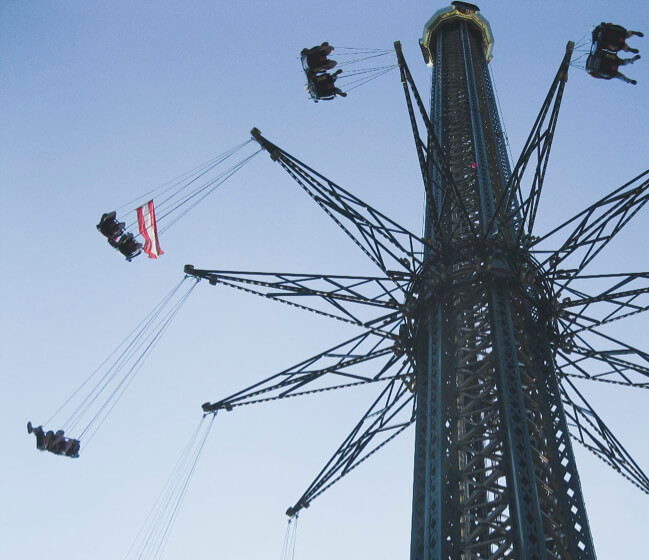 recreation.
Put on comfortable shoes and pack a picnic blanket: more than half of Vienna's metropolitan area is made up of beautiful green spaces. The park surrounding the Schönbrunn palace is easy to reach and provides a great view over Vienna after a steep walk up to the Gloriette. More ideas: A walk in the Belvedere Gardens or a hike through the Vienna Woods.